Camp Store
Forgot some last minute items? Our main office building (where guests register) also contains a Camp Store. You'll find food, snacks, drinks, ice, RV supplies, camping supplies (including a few "must have" items like hot dog forks, Big Daddy Skillets and Graber Grills), and more.
Current Hours: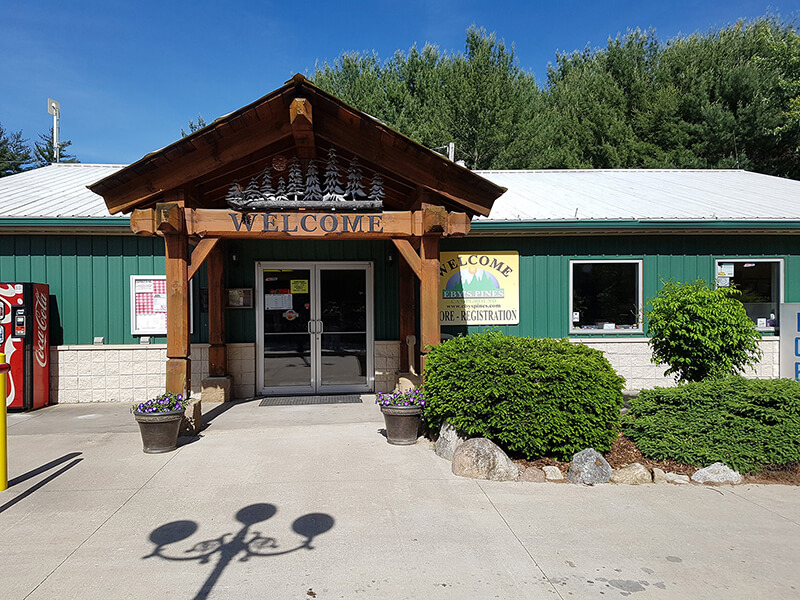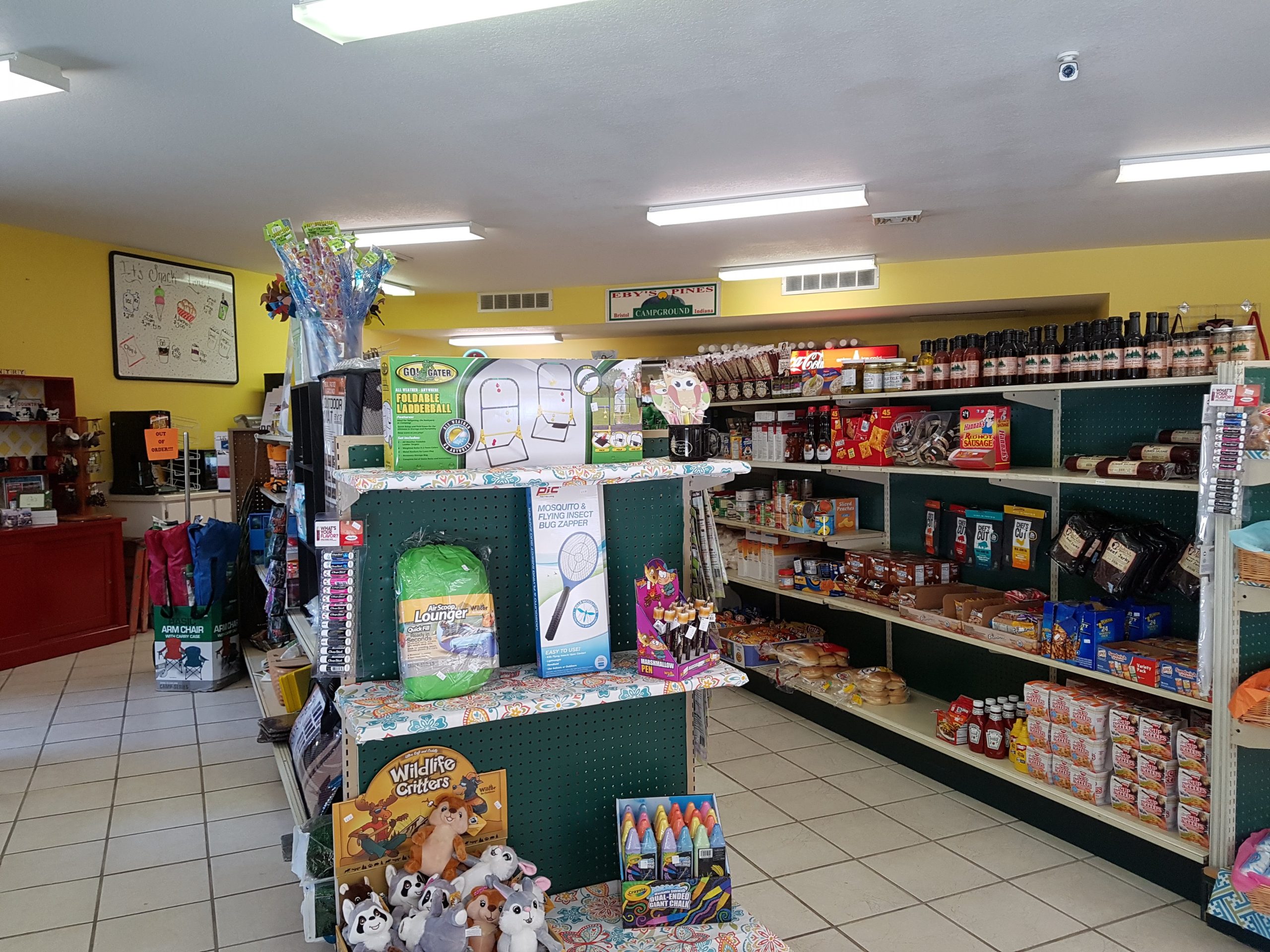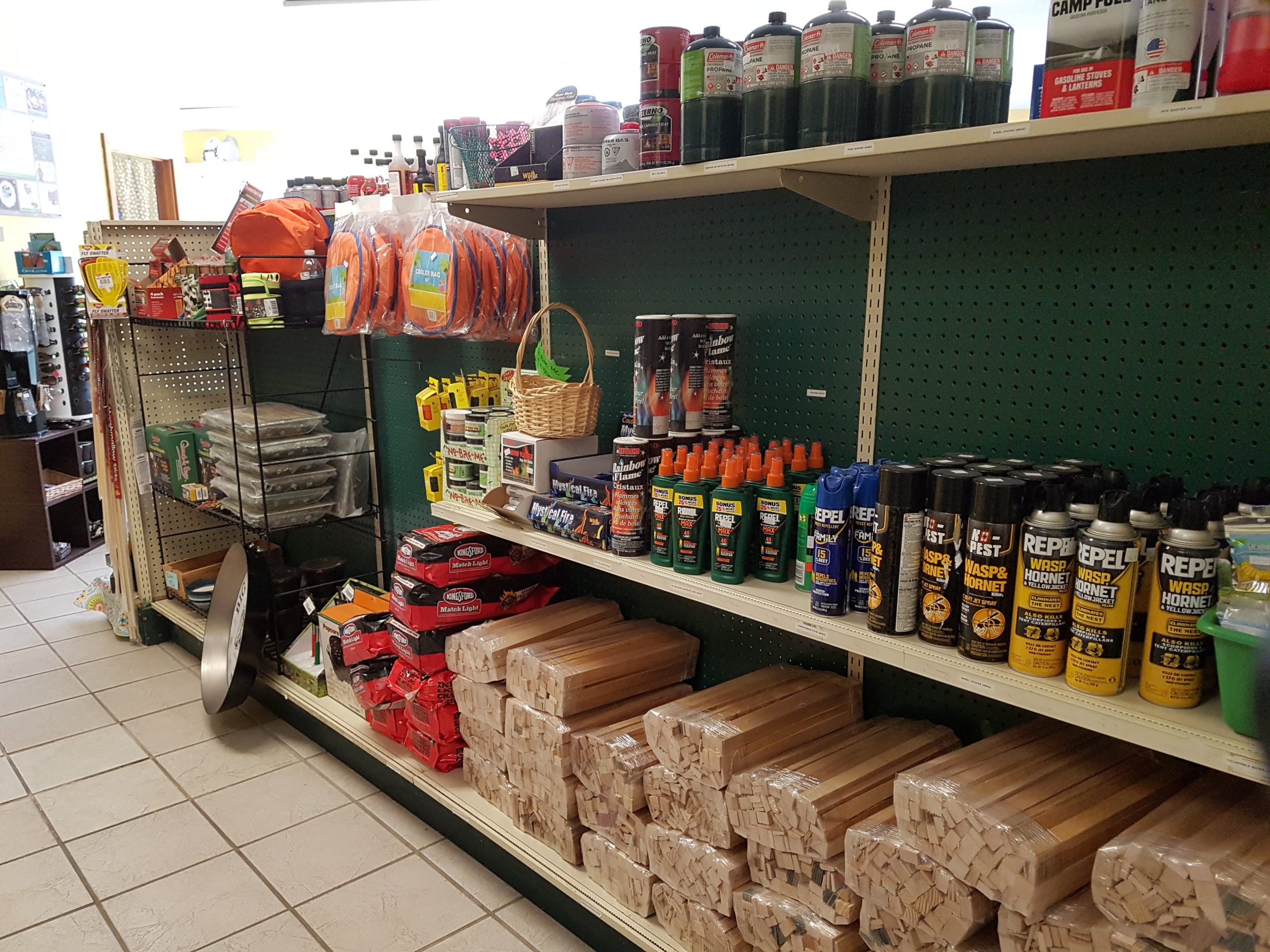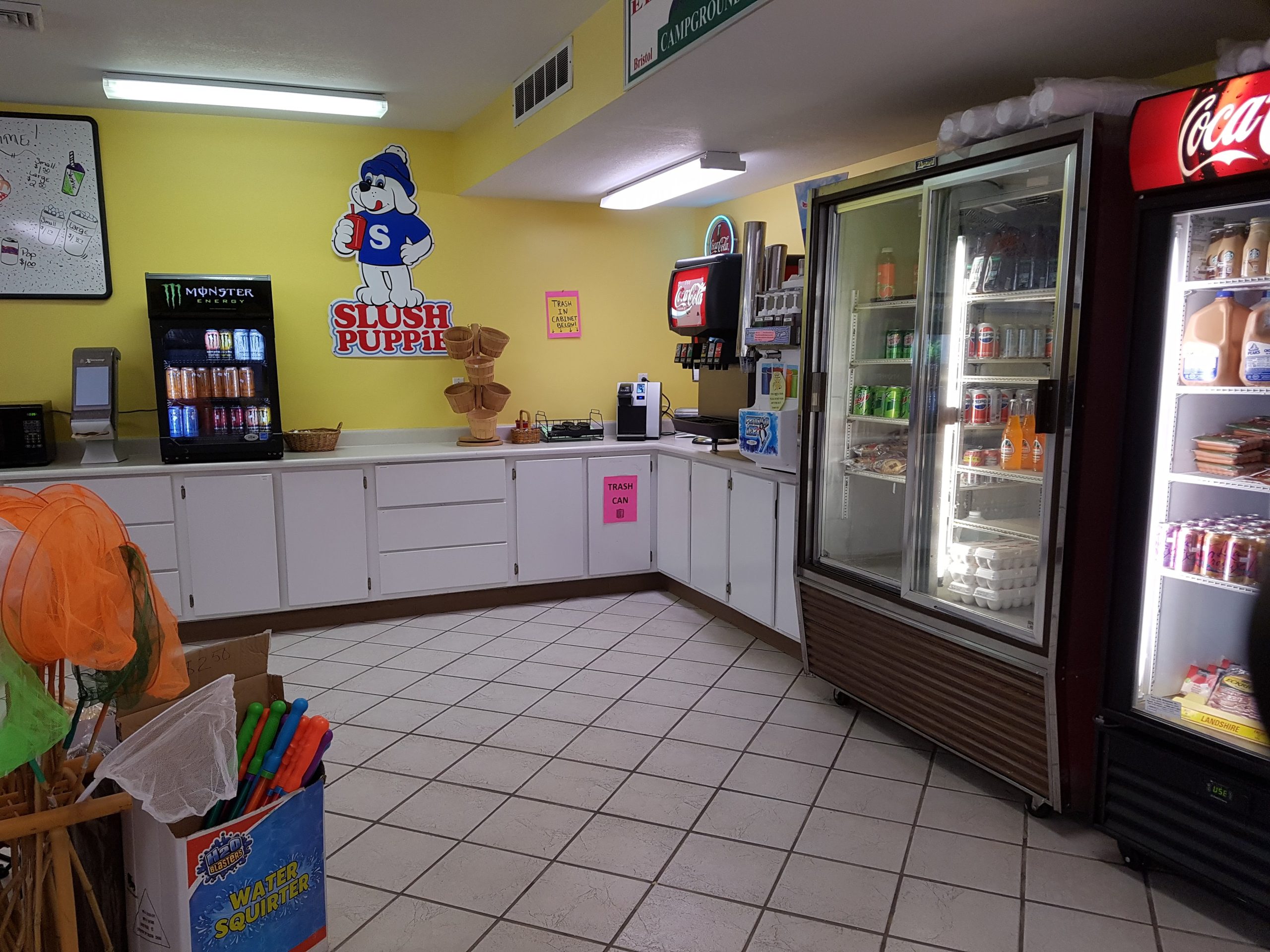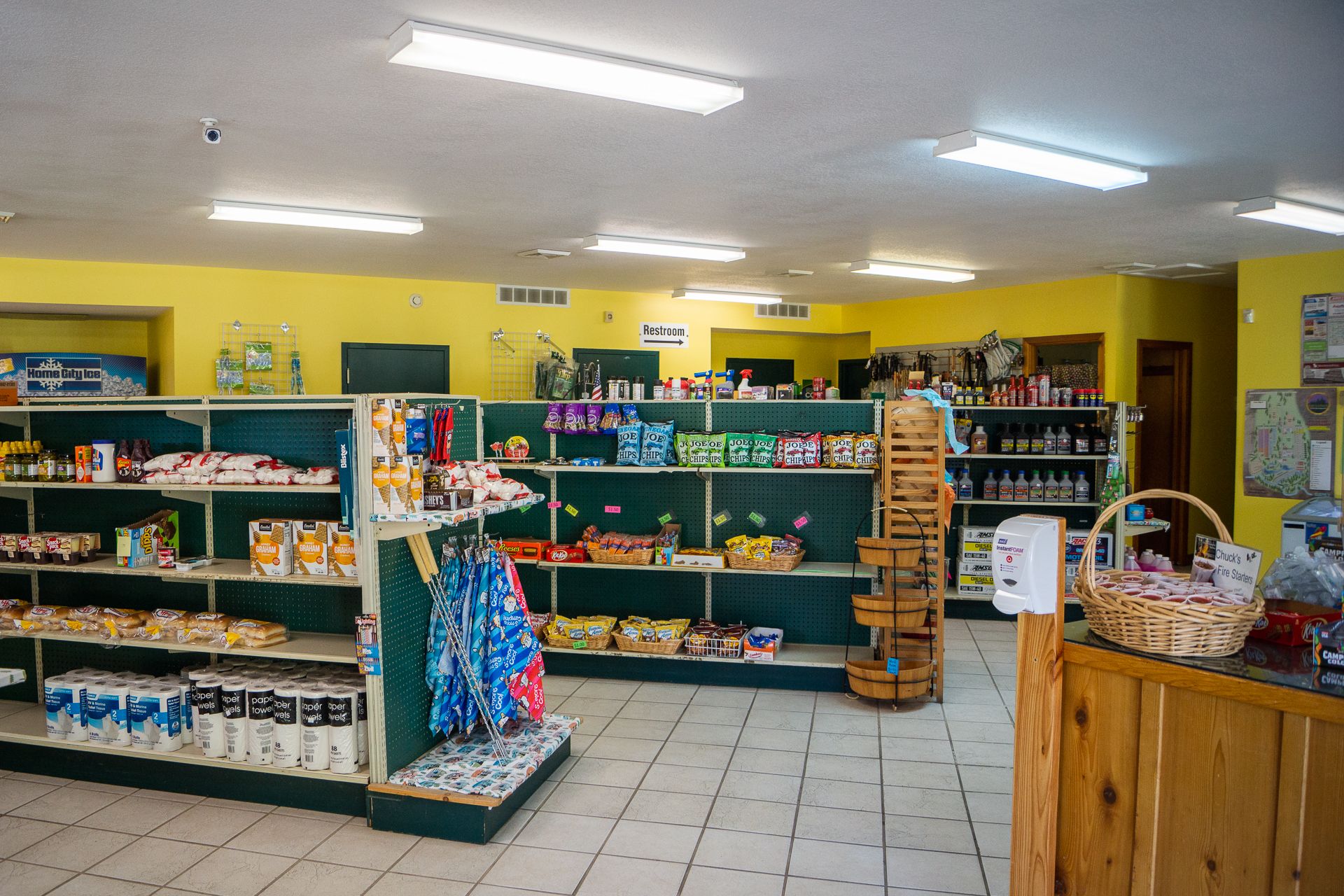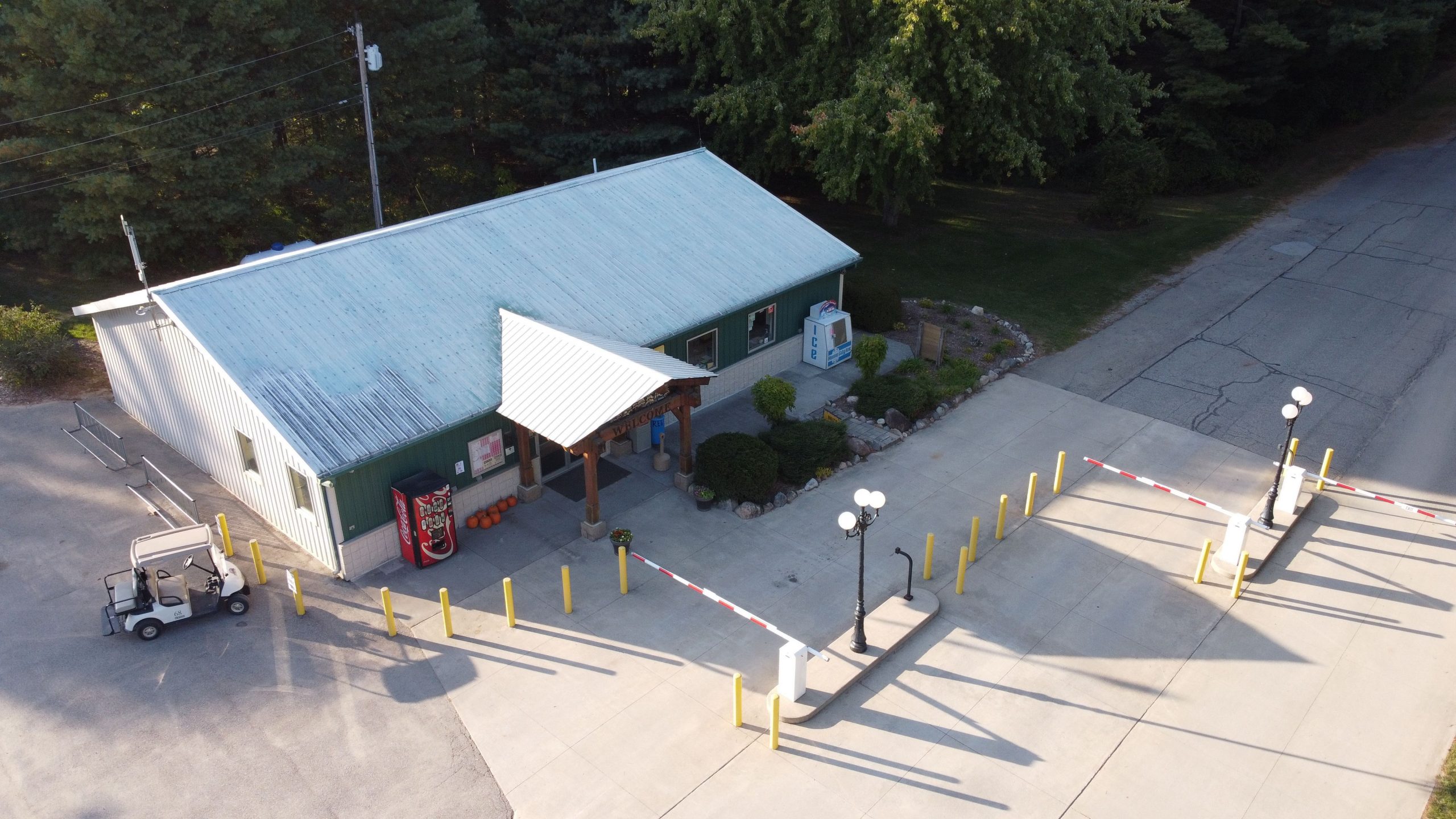 LP Gas
We can help with your RV propane needs. We have an LP gas fill station located near our main office.
Laundromat
We have a laundromat on the premises for the use of our guests. Located across the road from the swimming pool, our laundry has up to date front load machines.
Open 24/7 April thru October. Machine inside gives change for $1 bills.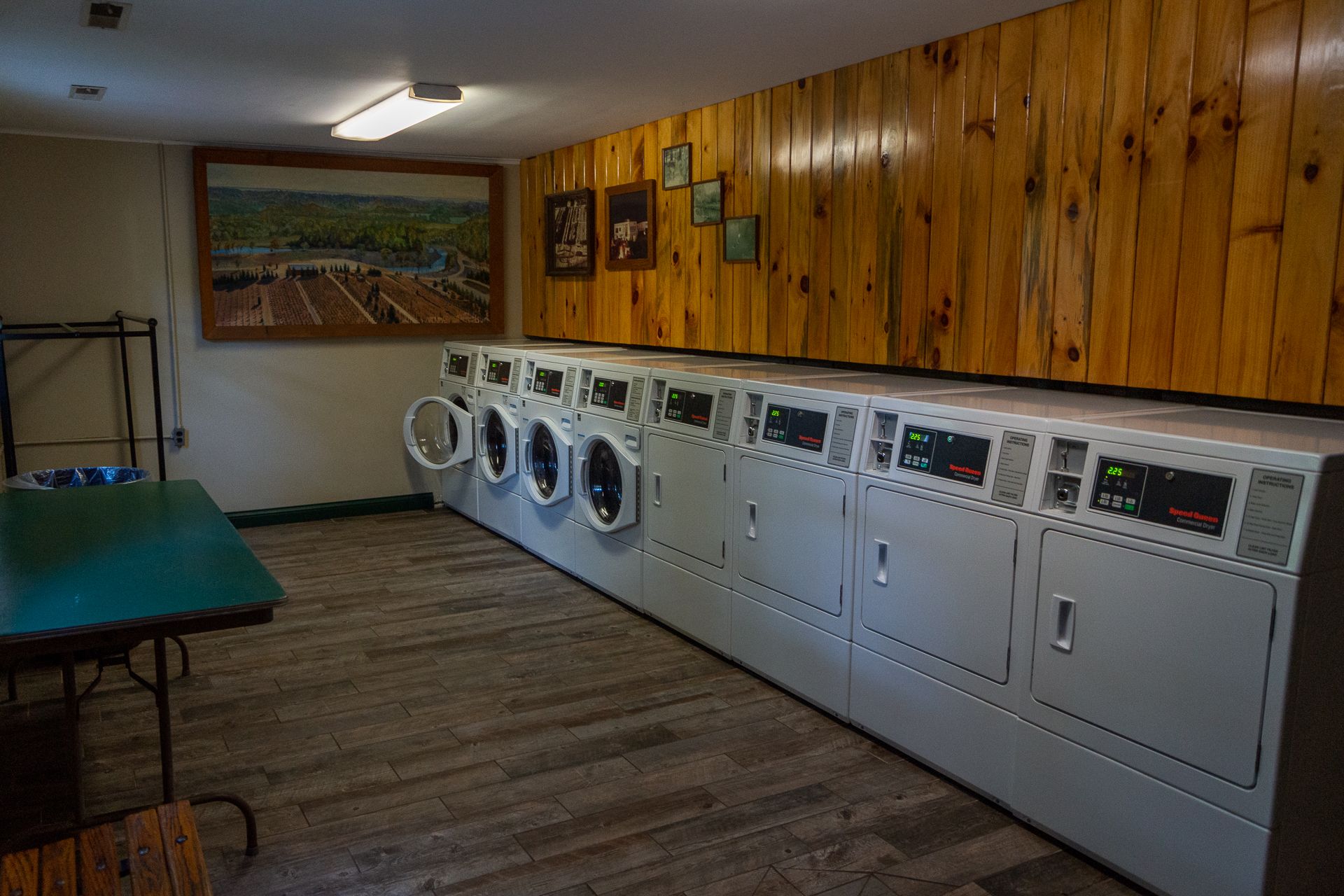 RV Storage
Eby's Pines RV Park & Campground provides outdoor RV or boat storage for a reasonable fee ($30/month as of April 1, 2019).
Shower Houses
Two shower houses with private shower stalls and restroom facilities are available for our guests to use. We work hard to make sure they are clean and tidy. One shower house is located near the fishing pond and swimming pools. The other is located west of the Cedar Lodge.
Elsewhere on the campground property we have pit toilets available for the use of our guests.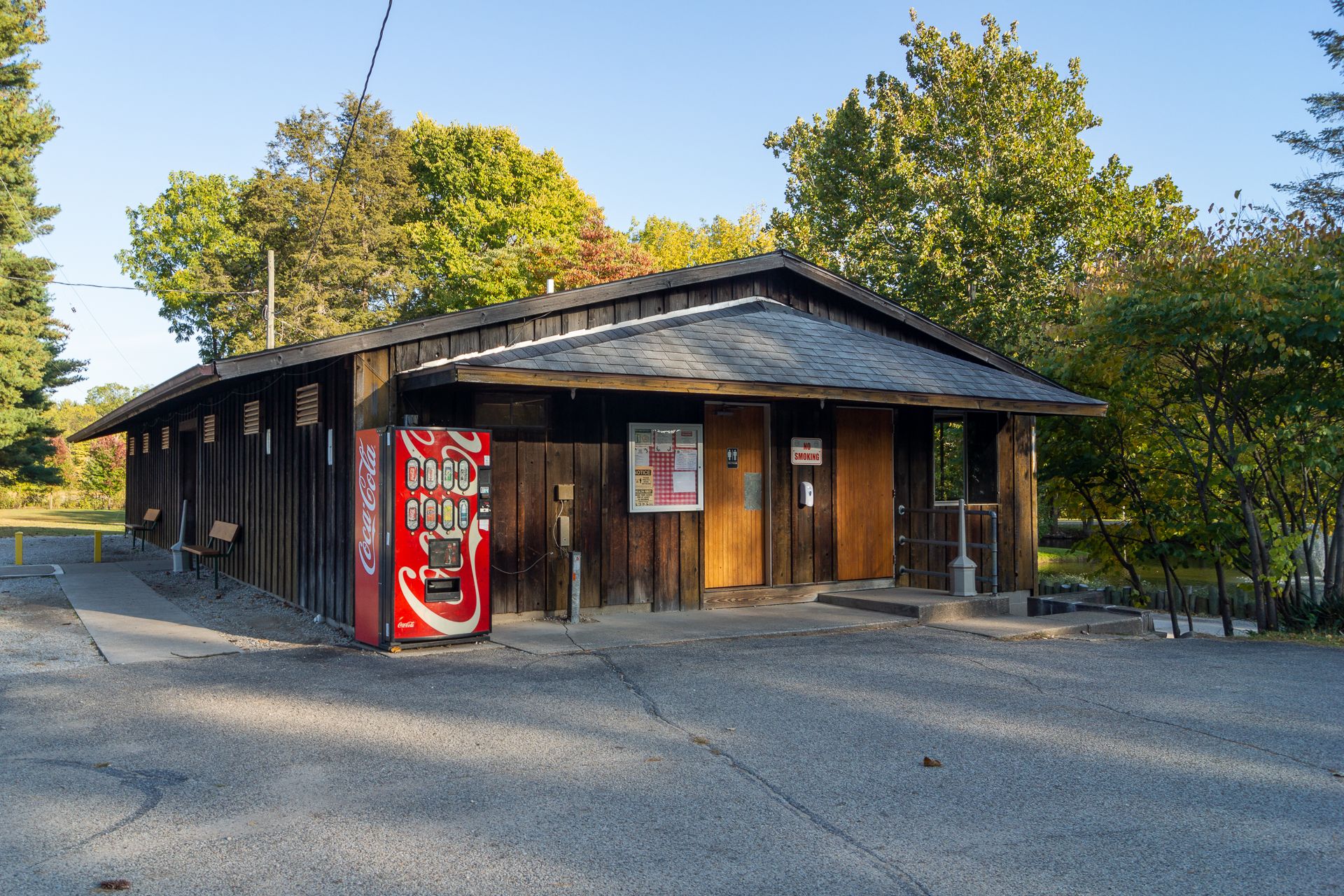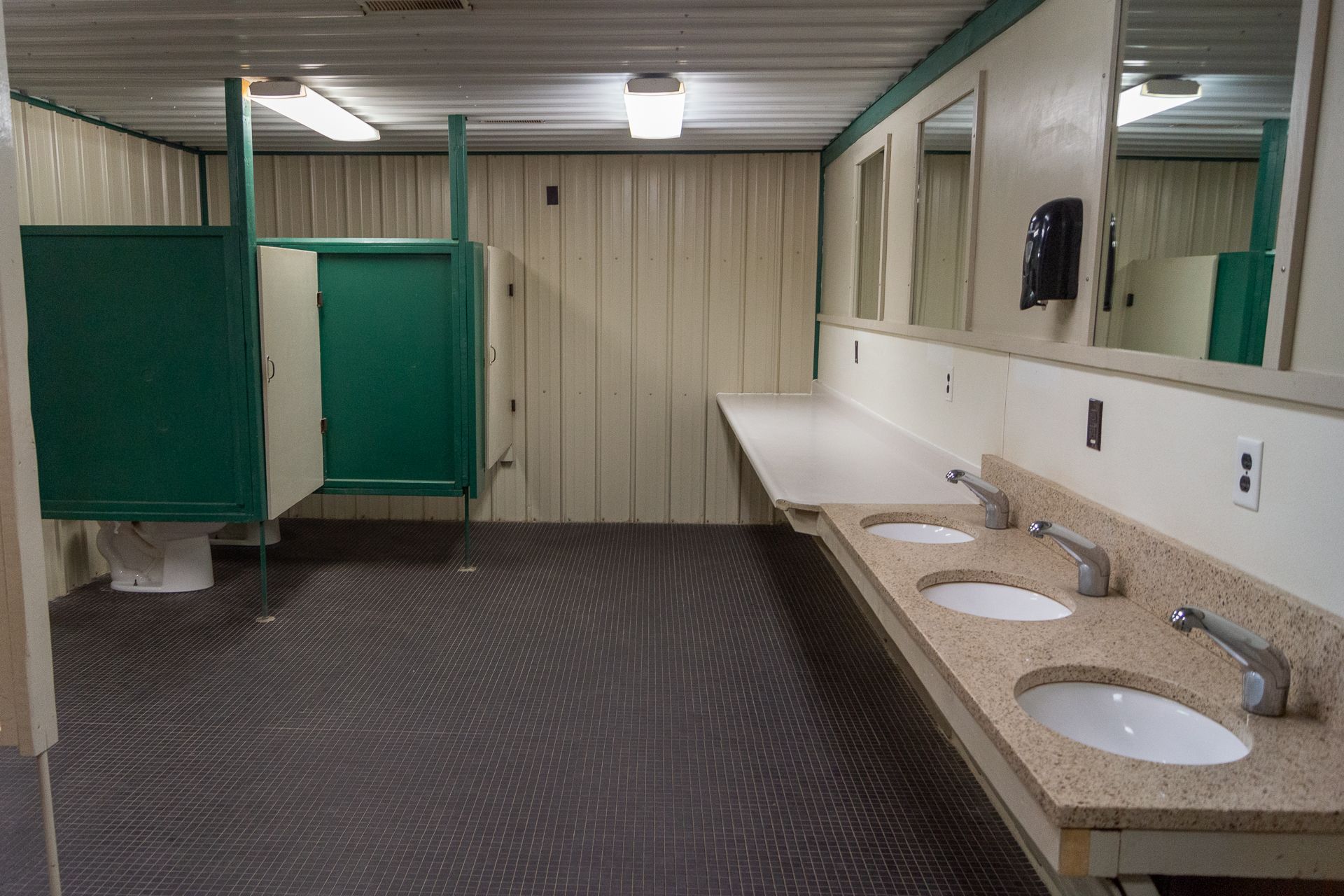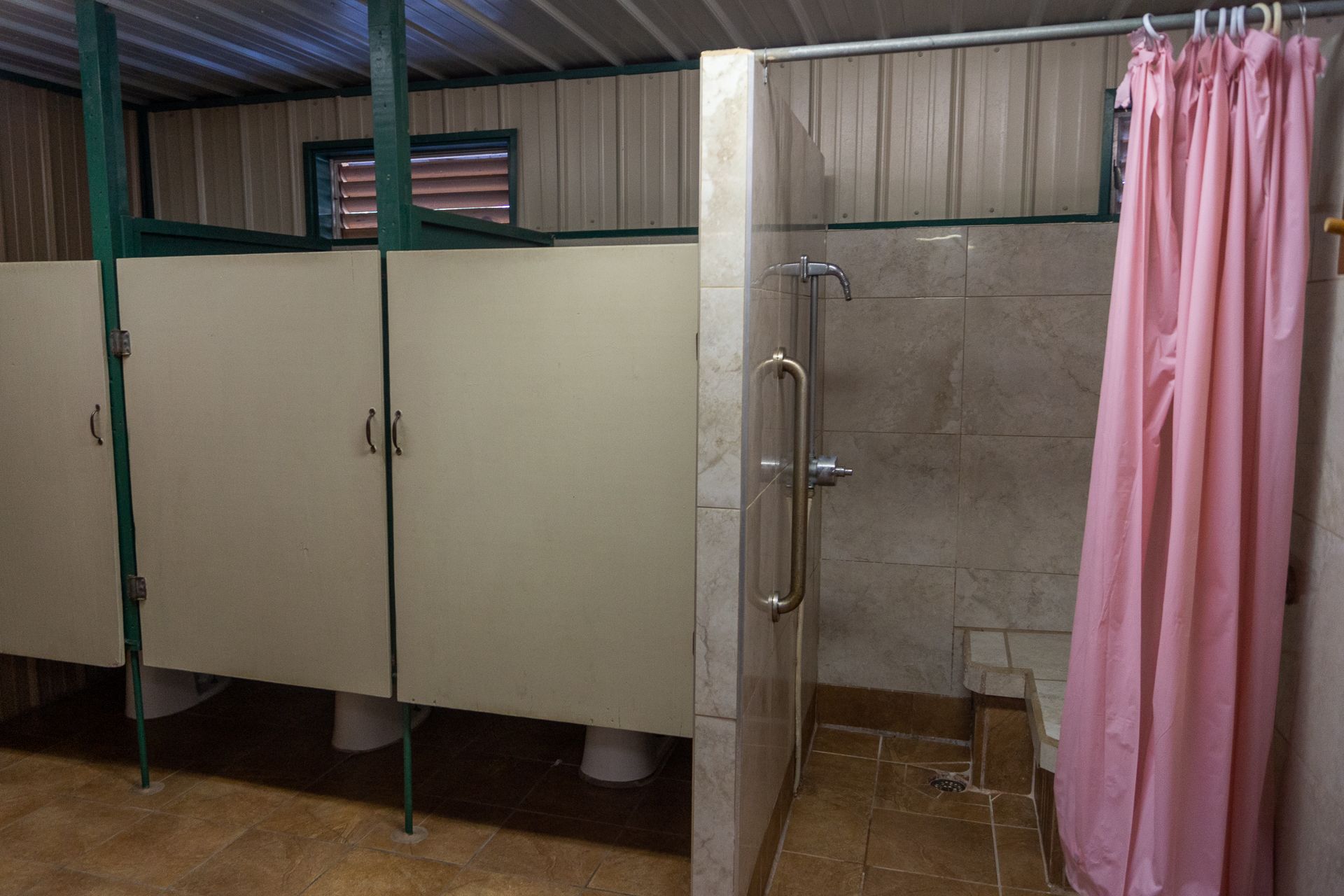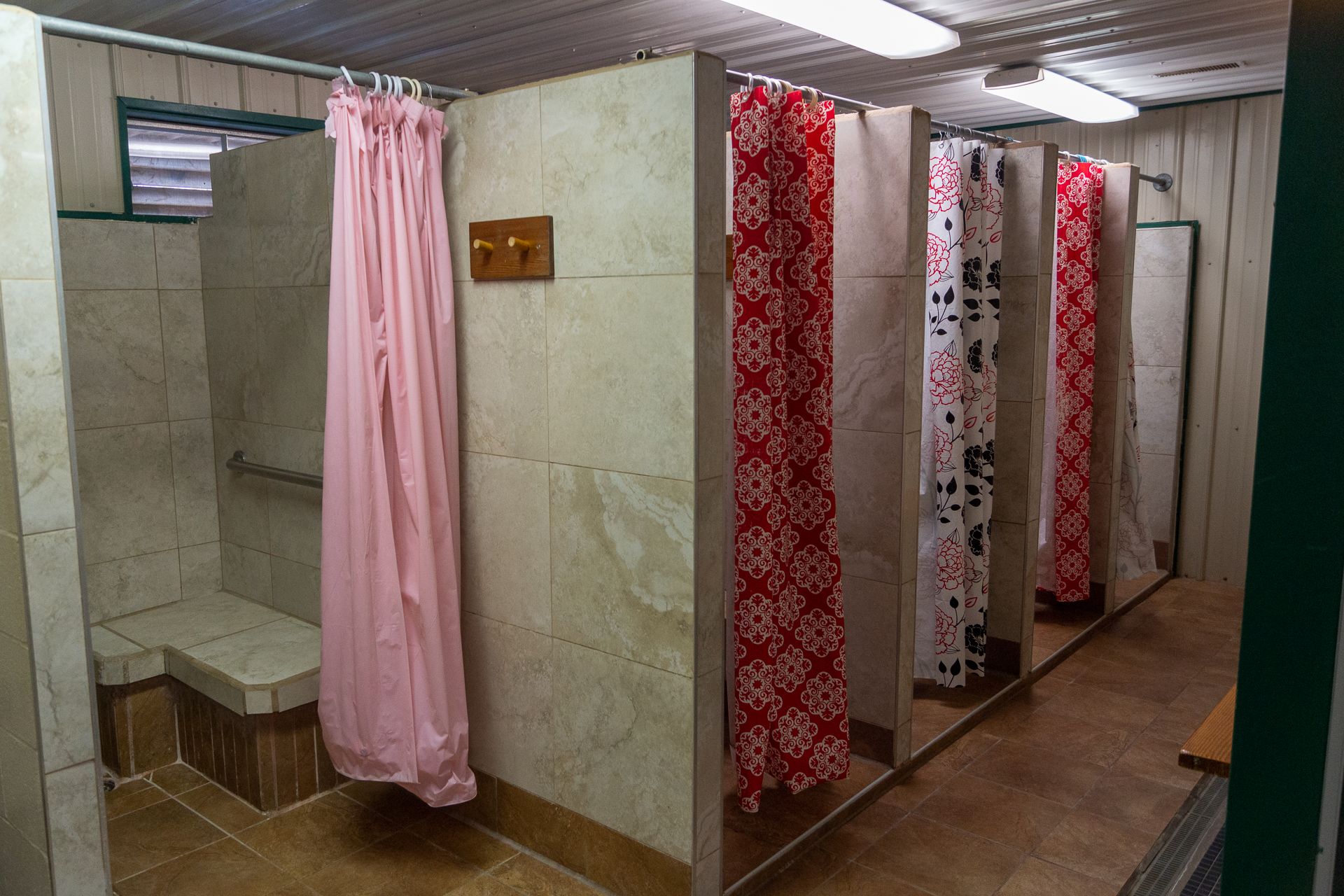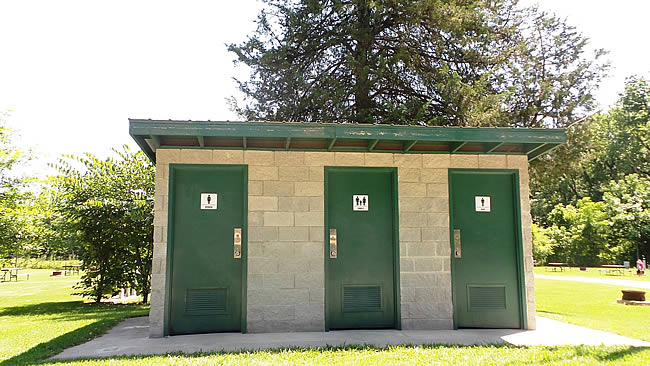 WiFi Access
WiFi Internet access is available at the campground. Our Gift to you: 30 Minutes Free WiFi Service. Additional WiFi Fees: 1 Day $5, 1 Month $35, Seasonal $180. WiFi will work on 1 device and cannot be changed once it is on that device.
Golf Cart Rentals
We are now renting electric golf carts by the day, week, month or season (minimum 2 day rental, minimum 3 day rental on holidays). Only Licensed Drivers at least 18 years old are allowed to drive golf carts. Rental Carts are permitted for use only on campground roads. All Golf Carts must be returned at dark or 9pm to the charging station nightly.
If you choose not to rent a golf cart but instead you wish to bring your own golf cart on property, Please Note: There is a $30 Registration Fee for any Golf Cart brought on Park Property. A copy of proof of Liability Insurance is also required at time of registration. It must show coverage of $100,000 to $300,000 liability on the policy.